AEG FSB64907Z Inbouwvaatwasser
Product Description
Wat AEG zegt over dit product:
Geniet van vlekkeloze reiniging van de vaat met SatelliteClean®. Deze sproeiarm heeft een drie keer beter bereik dan de standaard norm. Dankzij de dubbele roterende arm die voortdurend de sproeihoek wijzigt. De MaxiFlex-lade is ontworpen voor bestek en keukengerei van elk formaat, klein, groot of van onregelmatige vorm.
Gebruik de QuickSelect-schuifregelaar op het aanraakscherm om je gewenste cyclustijd te selecteren en de Ecometer toont je via groene aanduidingen het meest duurzame programma om energie en water te besparen.
Het bovenste rek van deze vaatwasser is uitgerust met rubberen noppen om de glazen te ondersteunen en te beschermen. De SoftSpikes zijn ideaal om uw glazen en mokken rechtop te houden, zodat ze niet kunnen omvallen en breken.
Het is van groot belang dat je goed de maten checkt: Inbouwmaten h(min./max.)xbxd (cm): 82-90x60x55
Unique selling points (USP):
Satellietsproeiarm en 5 sproeiniveaus voor maximaal waterbereik
Afwasprogramma's: 160 Minutes, 60 Minutes, 90 Minutes, AUTO Sense, Eco, Machine Care, Quick 30 Minutes
Optie XtraPower: zorgt voor extra reinigingskracht bij sterk bevuilde vaat
Optie GlassCare: optimale reiniging en bescherming van delicaat glaswerk
BeamOnFloor indicator, twee kleuren: Een rode lichtstraal op de vloer betekent dat het programma nog bezig is. Een groene lichtstraal betekent dat het programma klaar is.
AirDry technologie met AutoDoor systeem
Geluidsniveau: slechts 44 dB
Product Specifications
Color

Dimensions

60 cm (l)

55 cm (w)

82 cm (h)

Weight

76 kg

EAN number
7332543975037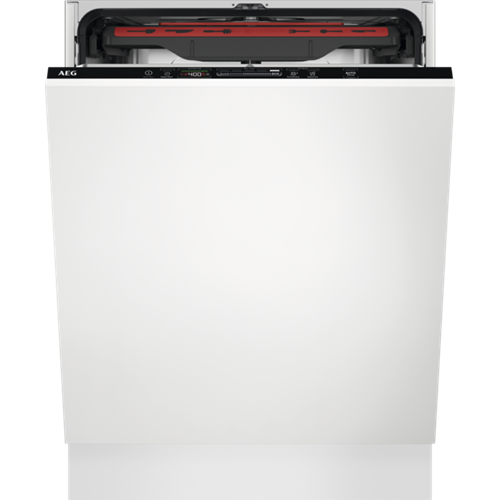 Do you want to test this product?
Your mission during the test:

Write reviews

In this test:

Purchase the product online

Countries:

Netherlands

|

Belgium

Language:

Dutch