Beko volledig geïntegreerde vaatwasser BDIN38650C
Product Description
Met de Beko BDIN38650C heb je ruimte voor al je vuile borden en schalen na een etentje bij jou thuis. De inbouw vaatwasser heeft namelijk ruimte voor 16 couverts. Via het bedieningspaneel kies je uit 1 van de 8 vaatwasprogramma's. Zo zet je een intensief programma aan voor extra vuile vaat of kies je het SteamGloss programma voor je glaswerk. Heb je tijdens een verjaardag de gebaksbordjes en glazen snel weer nodig? Kies de Snel+ functie om de vaat tot 3 keer sneller dan normaal schoon te krijgen. Aan het einde van het programma opent de vaatwasser zodat je vaat sneller en energiezuiniger droogt. Zo zijn ook al jouw plastic bakjes droog.
Unique selling points (USP):
Volledig geïntegreerde vaatwasser
16 standaard couverts
ECO programma
Hygiene Intense
Product Specifications
Color

Package Dimensions

55 cm (l)

60 cm (w)

82 cm (h)

Package Weight

43 kg

EAN number
8690842471001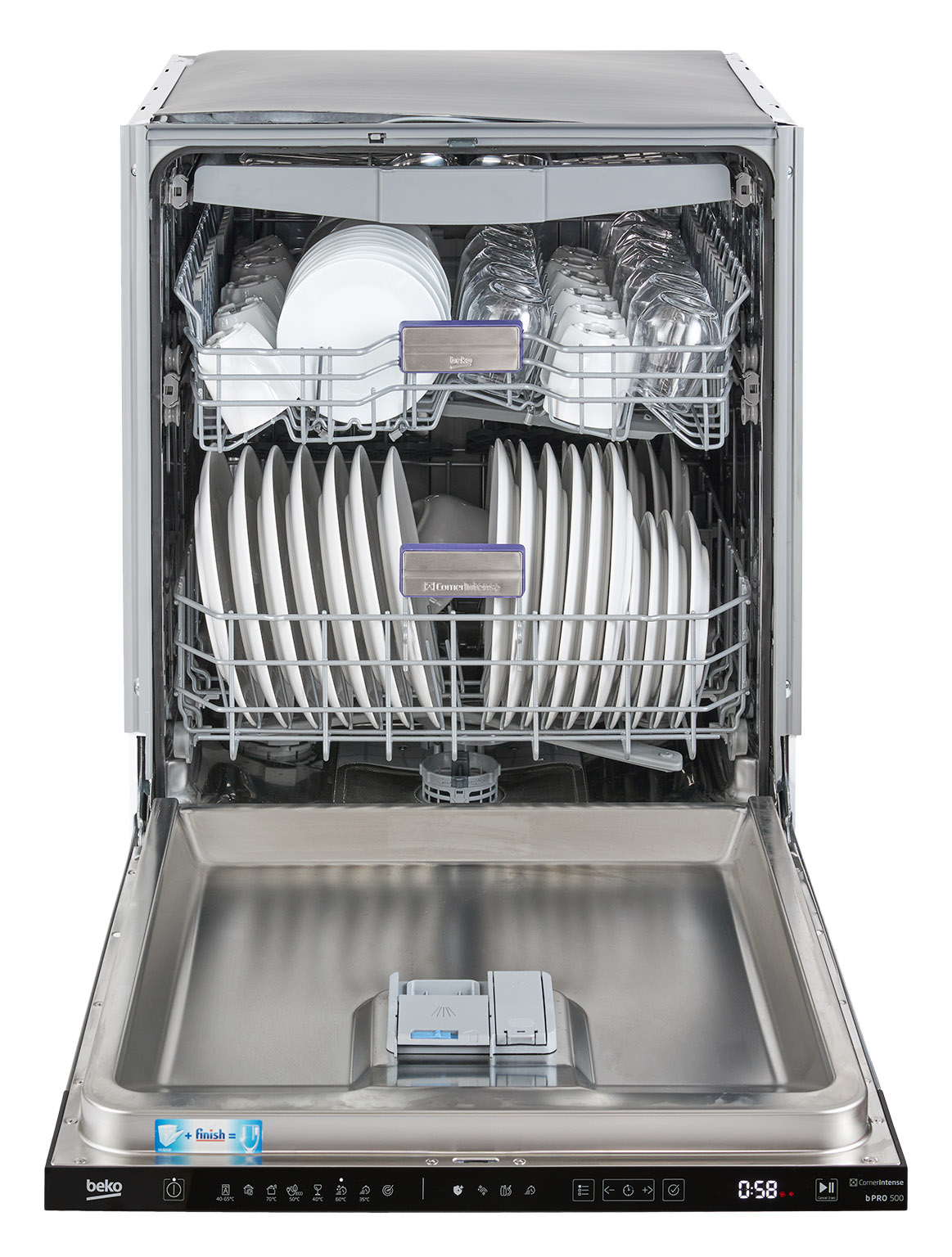 Do you want to test this product?
Your mission during the test:

Write reviews

In this test:

Purchase the product online

Countries:

Netherlands

Language:

Dutch